R.C. Mahar Wall of Fame
We wish to recognize some graduates of Mahar. Congratulations on the success of the following individuals!
Greg Dunbar
Mahar Class of 2006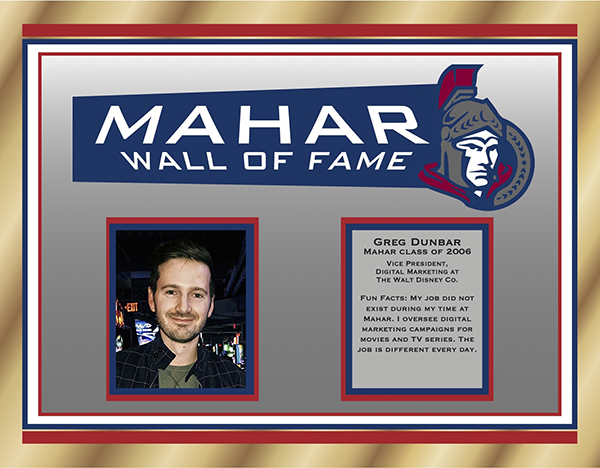 Vice President, Digital Marketing at The Walt Disney Co.
Fun Facts: My job did not exist during my time at Mahar. I oversee digital marketing campaigns for movies and TV series. The job is different every day.
Dylan Robichaud
Mahar Class of 2012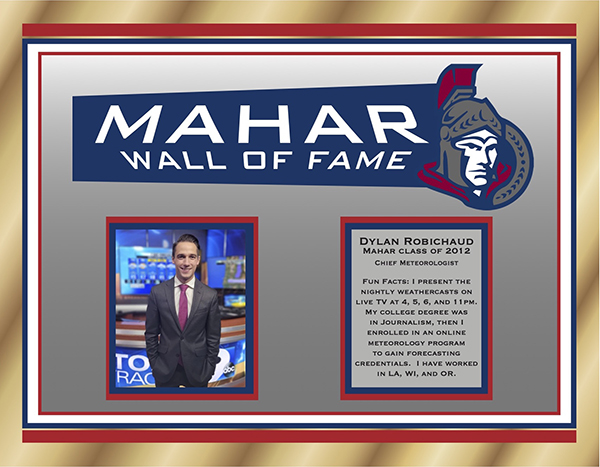 Chief Meteorologist
Fun Facts: I present the nightly weathercasts on live TV at 4:00, 5:00, 6:00, and 11:00 p.m. My college degree was in journalism, then I enrolled in an online meteorology program to gain forecasting credentials. I have worked in LA, WI, and OR.
Hunter Apteker
Mahar Class of 2017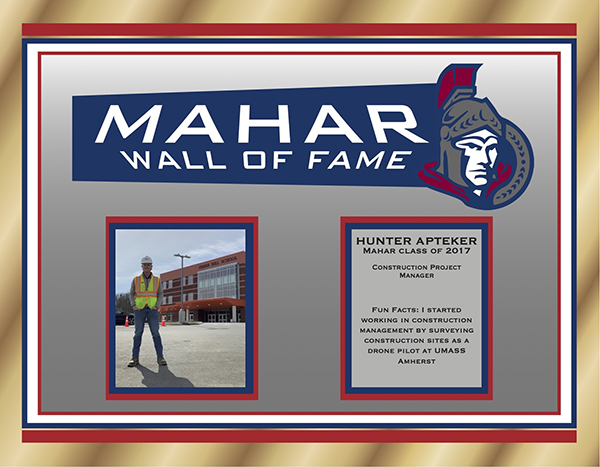 Construction Project Manager
Fun Facts: I started working in construction management by surveying construction sites as a drone pilot at UMASS Amherst.
Kaila Richard
Mahar Class of 2015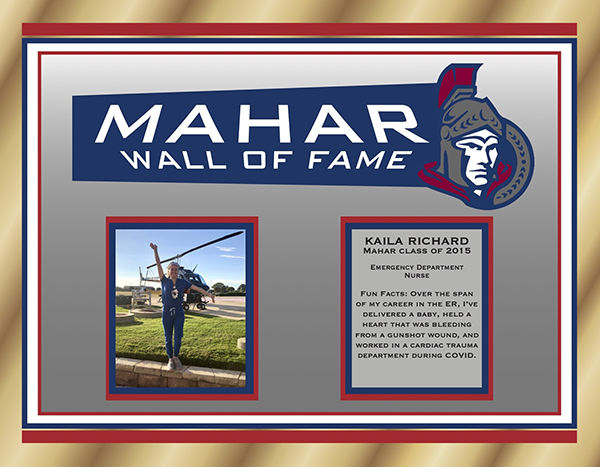 Emergency Department Nurse
Fun Facts: Over the span of my career in the ER, I've delivered a baby, held a heart that was bleeding from a gunshot wound, and worked in a cardiac trauma department during COVID.
Pam & Pennie Smith
Mahar Class of 1969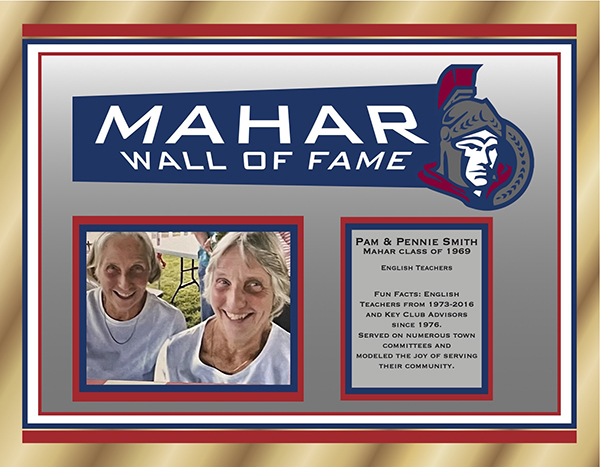 English Teachers
Fun Facts: English teachers from 1973–2016 and Key Club Advisors since 1976. Served on numerous town committees and modeled the joy of serving their community.
Brittany Adams
Mahar Class of 2009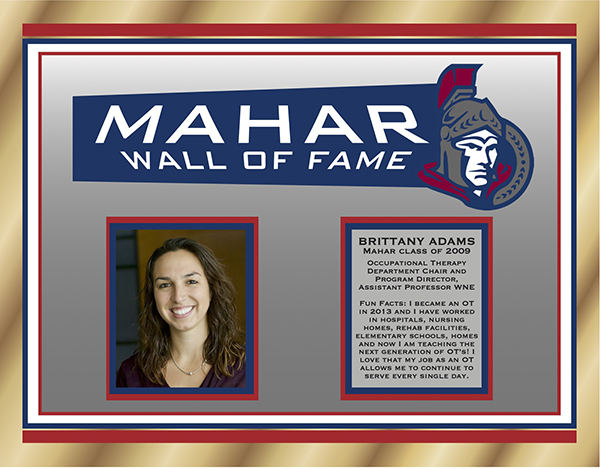 Occupational Therapy Department Chair and Program Director, Assistant Professor WNE
Fun Facts: I became an OT in 2013 and I have worked in hospitals, nursing homes, rehab facilities, elementary schools, and homes, and now I am teaching the next generation of OTs! I love that my job as an OT allows me to continue to serve every single day.
Dr. Ruth Potee
Mahar Class of 1986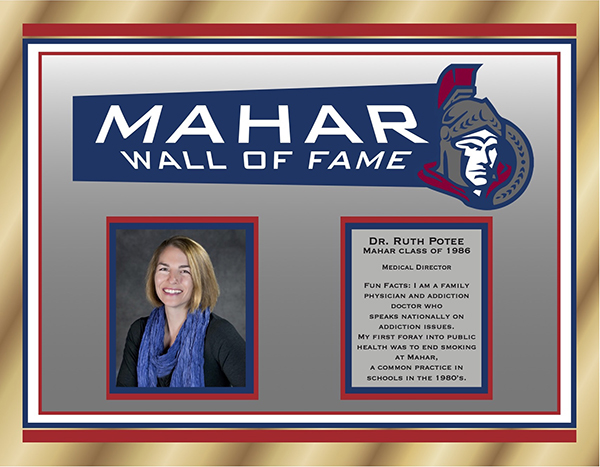 Medical Director
Fun Facts: I am a family physician and addiction doctor who speaks nationally on addiction issues. My first foray into public health was to end smoking at Mahar, a common practice in schools in the 1980s.