Food Services
It's clear that nutrition impacts classroom performance, so we prepare our lunch menus to provide both appeal and proper nutrition. At RCM & SU73, we teach the importance of nutritious meals and good eating habits, and we encourage parents to help their children eat healthy, nutritious foods both at school and at home.
Nutritional Excellence
All of our school campuses participate in the National School Lunch Program (NSLP). The NSLP is a federally assisted meal program that provides nutritionally balanced, free meals to all of our students. The food and beverages we serve on our campuses meet the state and federal requirements, which are based on the USDA dietary guidelines.
No-Cost School Meals
All students in all of our schools receive free meals (breakfast and lunch) every day. Nutritious meals are vital to a good education, so be sure to take advantage of this important program.
Contact Us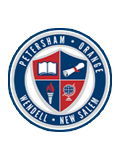 Jacki Dillenback
Director of Food Service, Orange Elementary & RC Mahar
Send Email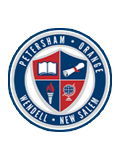 Kris Wallace
Director of Food Service, Petersham
Send Email