The Nurturing Program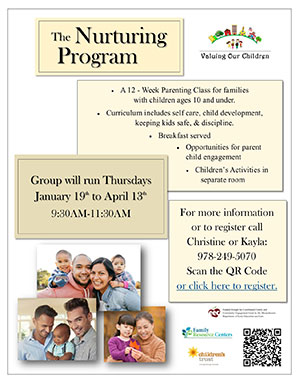 The nurturing program is a 12-week parenting class for families with children ages 10 and under. The curriculum includes self care, child development, keeping kids safe, and discipline. We will serve breakfast, and there will be opportunities for parent-child engagement. Children's activities will take place in a separate room. The group will run on Thursdays from January 19 through April 13 from 9:30 to 11:30 a.m.
For more information or to register, call Christine or Kayla at (928) 249-5070. Scan the QR code or register online.